The Rogers Company has more than 75 years of experience in creating turnkey events of all sizes to meet all of our clients' objectives. From conceptualization to design, fabrication, and logistics, we have your branded roadshow experience covered. We take pride in delivering exceptional customer service to our clients by listening to your needs and partnering with you to create the perfect solution for your branding and experiential marketing requirements.
Brand Experience Roadshows are a great way to conduct small-scale events for customers and employees. They are ideal for by-invitation-only hospitality, brand, and product promotion. With a roadshow, you select the venues and dates that are strategically located near your target audience. Portable displays help you to convey your messaging, while on-site PPE products and precautions help attendees and staff feel safe.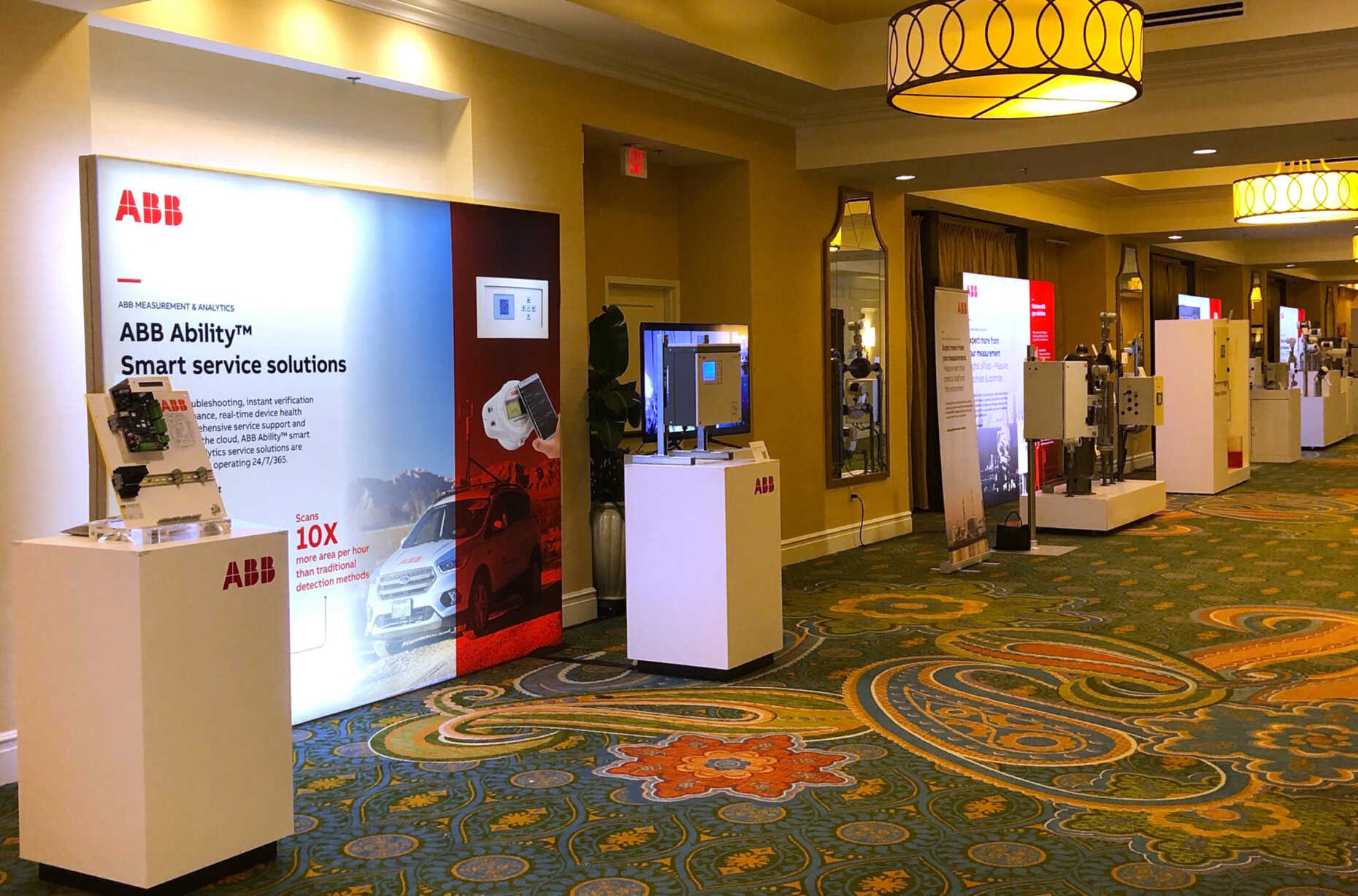 Roadshow Trailers are perfect for conducting new product introductions and demos. While webinars and virtual exhibits give attendees the ability to view and virtually interact with your products, many potential customers need to see your products in action - in person - in order to finalize the buying decision. Roadshow trailers can be driven directly to your prospect and distributor locations and are a perfect supplement to onsite demos and trade show exhibits. Other benefits include:
Fully scalable – Use existing fleet vehicles or rental trucks
Customizable – Let Rogers help you design an immersive brand experience
Safe – Target your locations, limit attendance, and provide personal protective equipment to staff and visitors
Visit our Traveling Exhibits page for information on semi-permanent environments, such as museums and art displays.
When planning any event, we consider the display pieces, locations/venues, and travel logistics as part of our overall design and materials recommendations. Rogers collaborates with your team to create a plan specific to your needs, then delivers the highest quality materials and services to ensure a seamless event.
Engineering & Fabrication
Rogers engineers and fabricates all display components so that they are easy to use, set-up, and tear down. We can also provide protective shipping and storage containers to protect your valuable products or artifacts.
We understand roadshows and traveling exhibits are more time focused, so we always consider what will work best for your event schedule. We can also provide onsite set-up and tear down services if/when your exhibit requires it.
Ready to get started with your Roadshow? Contact Us Today!