The Rogers Company has been helping INTERPHEX exhibitors get more out of their exhibit booths for more than 20 years. We're excited to return this year to help our clients demonstrate their solutions in aseptic packaging, biowaste, chillers, sterilization, endoscopy, assembly automation, medical devices, containment, and more.
A Wealth of Experience and Knowledge
Exhibiting at the Javits Center can be challenging and expensive! We've worked hundreds of shows there, so we know how to get things done while cutting costs. We work hard to build and maintain relationships with the people behind the scenes – the GC, electricians, riggers, floor managers and more, so we can help our clients be more efficient. And we offer onsite labor management and volume discounts when working with our Exhibitor Appointed Contractors (EACs).
All the Services You Need
We partner with you to get the job done right, on time, and within budget. Our services include:
An Infinite Variety of Custom and Modular Booth Configurations
Every booth size, every booth configuration – whatever you need, we can customize a space that's perfect for you.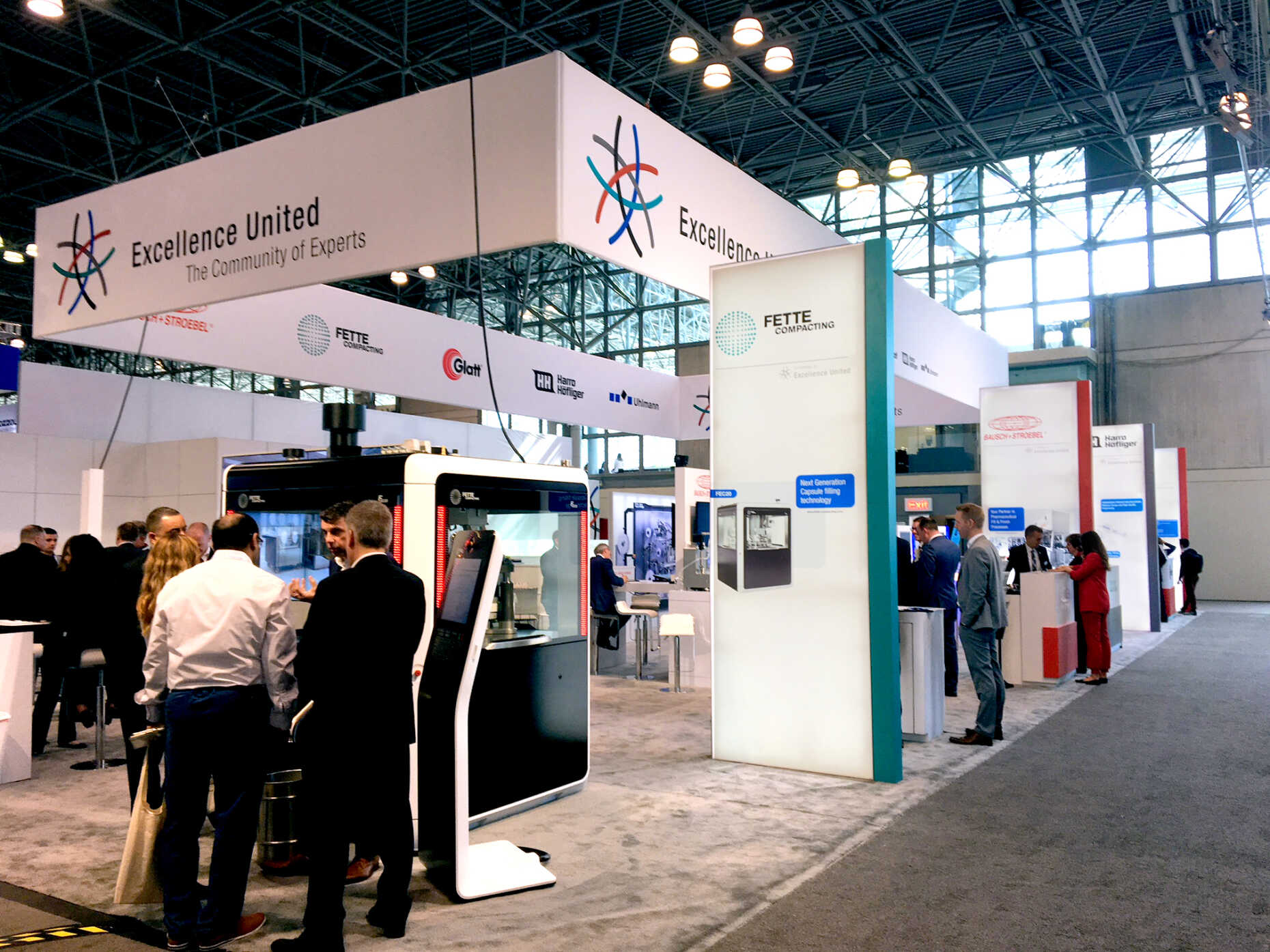 Big Savings with Turnkey Rentals
Our turnkey Rental Exhibit Program bundles all your favorite booth features into a ready-made, customizable kits that save you money!
PPE to Keep Your Staff and Visitors Safe
The Rogers Company is an award-winning experiential storyteller that helps its clients convey powerful brand stories that stand out from the competition.
With more than 75 years in business, we continue to evolve and remain committed to delivering exceptional service levels and innovative solutions to our customers.
Hi. I'm Gina Roberson. I'm an Account Executive at Rogers and I'm here to support your trade show needs at INTERPHEX 2021. If there's anything I can do to help you prepare for the show, please get in touch.
The Rogers team and I will be onsite to help clients supervise labor and resolve any issues that may arise. I've been working this show for over 15 years, so I know how to craft a plan that saves money and time. 
I can also assist you with virtual booths and in-booth livestreaming demos for your customers and prospects who couldn't make it to the show.
Hope to hear from you soon!
Download the
Ultimate Insider's Guide to Trade Show Planning
for insights, ideas, and tips to save money and make your trade show successful!