Rogers is Here to Support Your Healthy Back to Work Space
Rogers is here to help turn your office into a healthy work space for welcoming back customers and employees.
We have everything you need to get ready!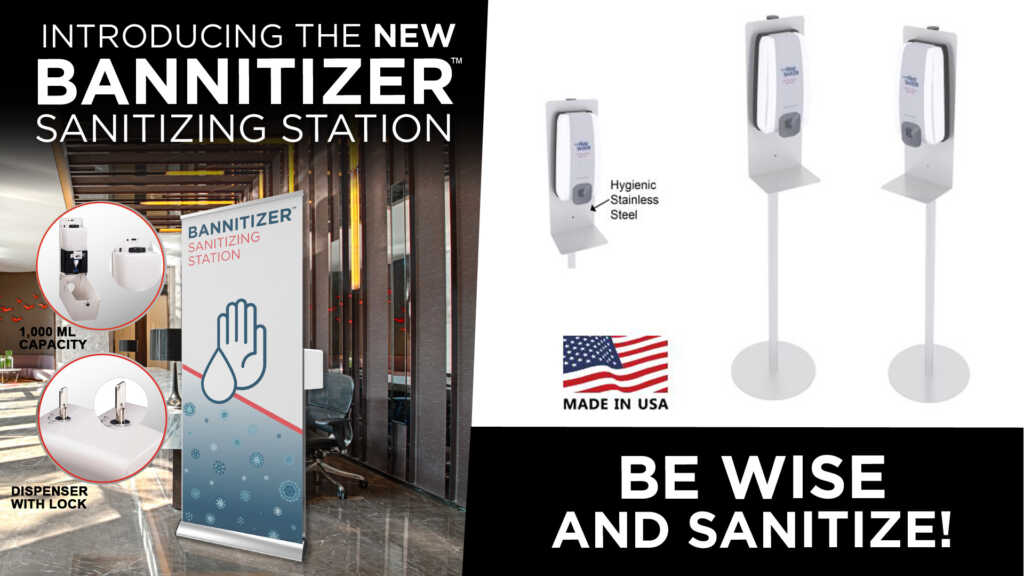 Encourage disinfectant practices for patrons, employees, and guests!
We offer the exciting new BannitizerTM Sanitizing Station and traditional hand sanitizing stations. These can be placed in every entryway, hallway, common area, employee break room, near every restroom and more!
More important than ever, it is critical to encourage social distancing and physical separation for patron and employee heath and safety.
Vinyl floor decals encourage social distancing, traffic flow, and communicate important messages are critical for all types of businesses and interior environments.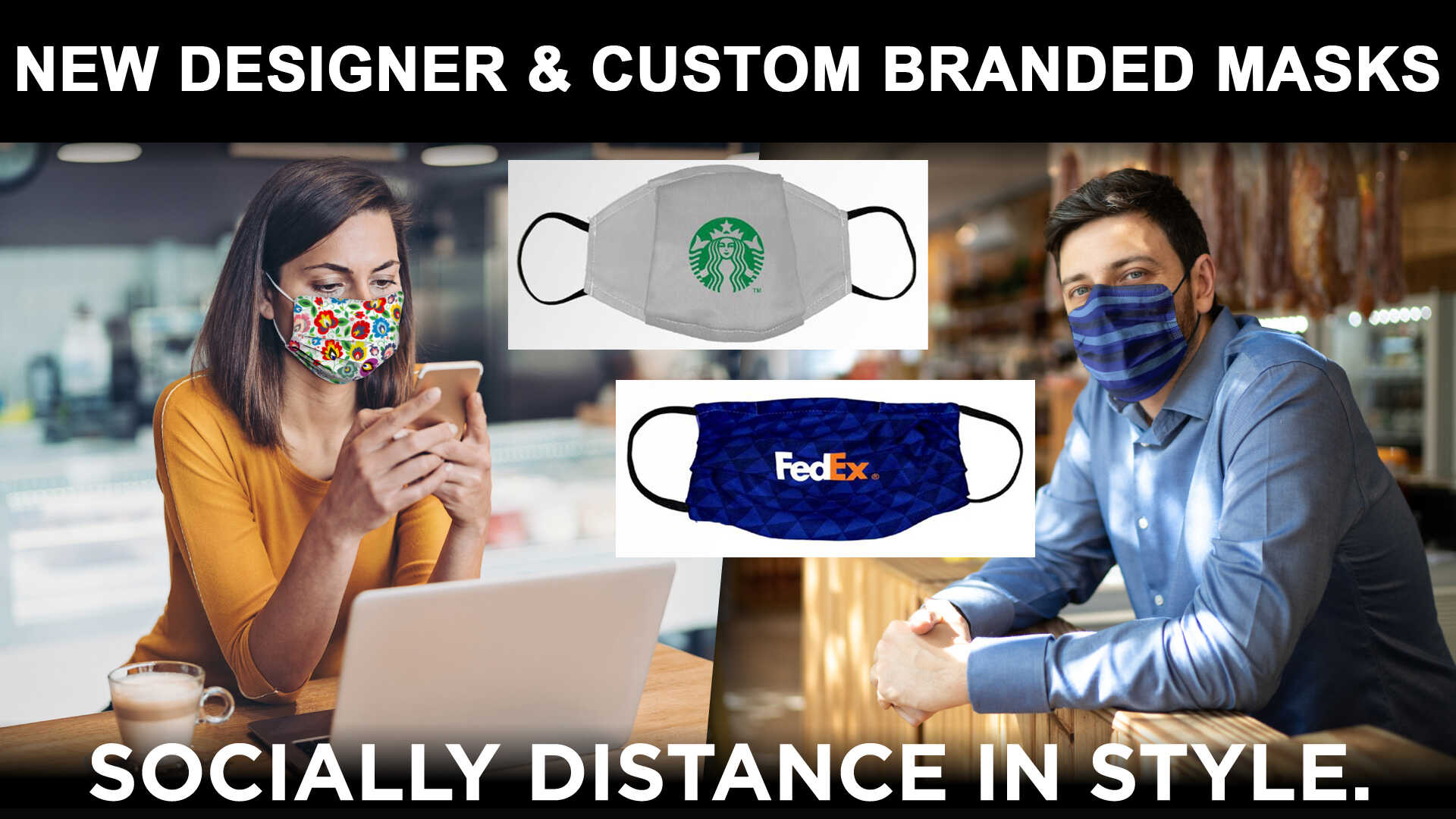 Why not socially distance in style? We are going to be wearing cloth face masks for some time, which is all the more reason to find a style and design that you like, are comfortable, and fit you well!
We offer Fitted Masks and Pleated Masks (with space for a filter).
There are 37 designer options to choose from!
Still open? Let your customers know you are still open and where they go to pick up their orders!
We offer outside banners and flags to help easily help give share this information with your patrons.
Help maintain social distance and physical separation while protecting from splashes and sprays with clear plastic barriers. Plexiglass sneeze guards, cashier shields and other clear partitions are more important than ever.
We offer several different sizes and custom vinyl branded logos.