Environments That Create a Better Place to Work and Visit
Environments That Create a Better Place to Work and Visit
As businesses re-open and people get back to work, creating unique spaces that foster collaboration, reflect your company's brand, and protect employee health and safety is paramount.
Give customers and prospects a fresh perspective on your business by updating your Corporate Lobby. Updated spaces also attract the most talented employees.
Show everyone that your business is keeping up with the times. Whether its fresh paint, new signs, fixtures, furnishings, or reception areas – creating a welcoming environment for visitors and employees is completely scalable.
Turn a boring conference room into a high-tech space focused on client education and winning deals. Showrooms and Experience Centers are great way to showcase your products interactively. Stand out from your competitors with a space that shows everything you have to offer. These areas make great training grounds for new employees, too.
When you depend on public funding, you need to create immersive environments that draw visitors and keeps them coming back for more. Whether a permanent installation or traveling exhibit, you also need to protect your artifacts while also creating an engaging visitor experience.
Don't overlook the details that will add to employee and visitor safety and comfort. Personal protective equipment is now a mainstay. These include plastic dividers, hand sanitizing stations, wall and floor decals, custom branded masks, and more. Download our PPE Catalog [make this text a link to the download] to make sure you get everything you need.
The Rogers Company is an award-winning experiential storyteller that helps its clients convey powerful brand stories that stand out from the competition.
With more than 75 years in business, we continue to evolve and remain committed to delivering exceptional service levels and innovative solutions to our customers.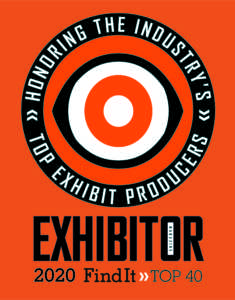 Talk to a Design Expert Today!