Schaeffler Group & Better Brake Parts at APPEX 2016 in Las Vegas
The Schaeffler Group and Better Brake Parts are exhibiting at AAPEX 2016 in Las Vegas at the Sands Expo. APPEX, Automotive Aftermarket Products Expo, is the premier global event representing the $356 billion global aftermarket auto care industry. #AAPEX #AAPEX2016
The Schaeffler Group made great use of their 30'x50′ space, which included an additional 12'x35′ double deck that is being used for a private conference room.
They also have a pretty neat way to educated attendees by using virtual reality (VR) as a  training tool showing engines and exploded views and how to make repairs.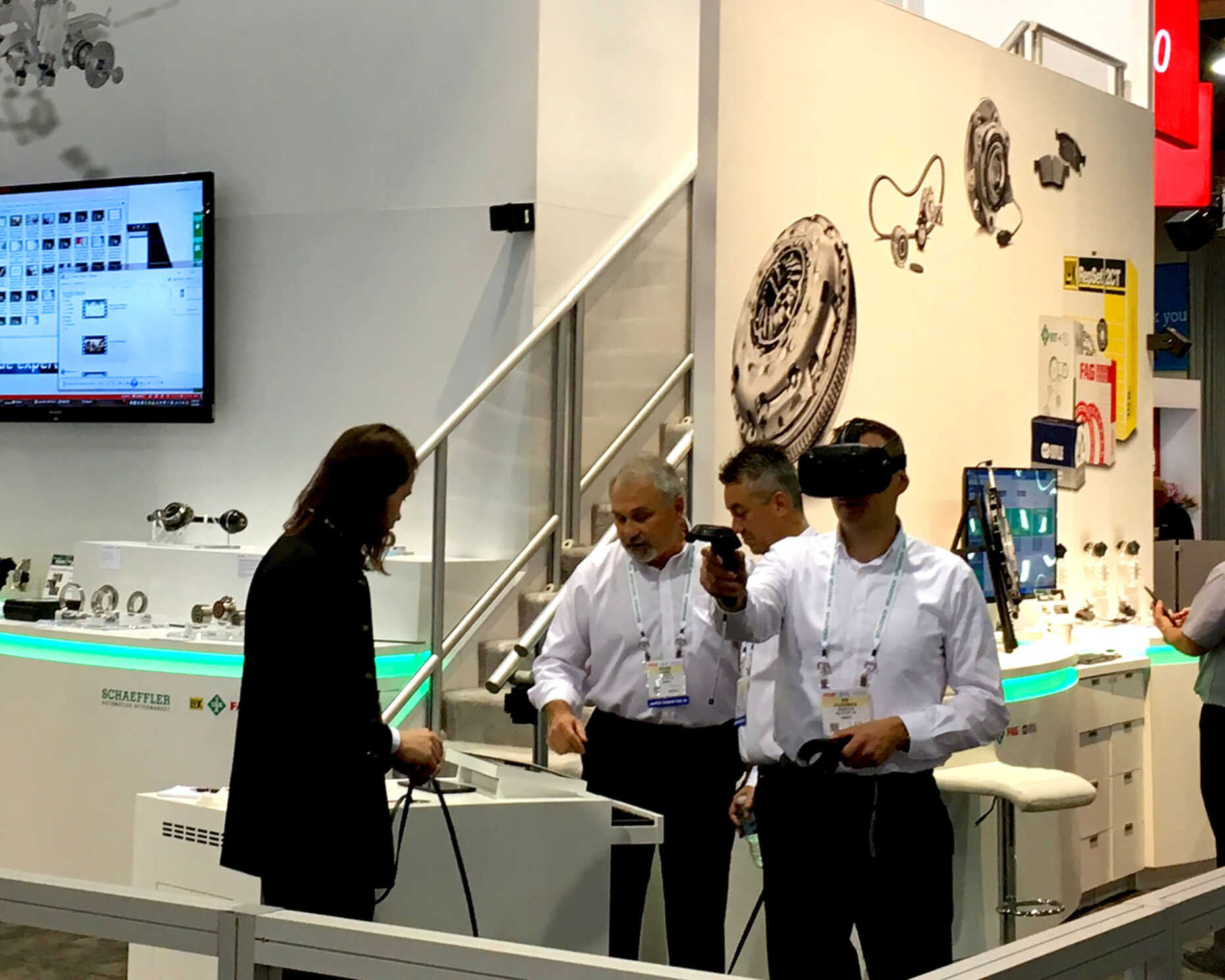 Better Brake Parts also made great use of their 10×20 space, where they showcased their products in up-lit pedestals.