Rogers Supports 8 Clients at INTERPHEX 2019
INTERPHEX 2019 wrapped up yesterday at the Javits Center in NYC. We had eight clients exhibiting this year. Excellence United, STERIS, OPTIMA, Elizabeth Companies, DAIICHI JITSUGYO (The DJK Group), Rommelag, Budzar Industries and RoviSys. We hope everyone had a great show!
Excellence United is a strategic alliance of five family owned, German based companies who are all market leaders in manufacturing equipment used for the production of pharmaceutical products. Through this alliance, Bausch+Ströbel, Fette Compacting, Glatt, Harro Höfliger, and Uhlmann, have pooled their expertise to deliver top-quality, technologically advanced solutions spanning the entire value chain for the production of medical goods and pharmaceuticals. They exhibited in a 80' x 53' booth which gave each company room to showcase their company under the Excellence United umbrella.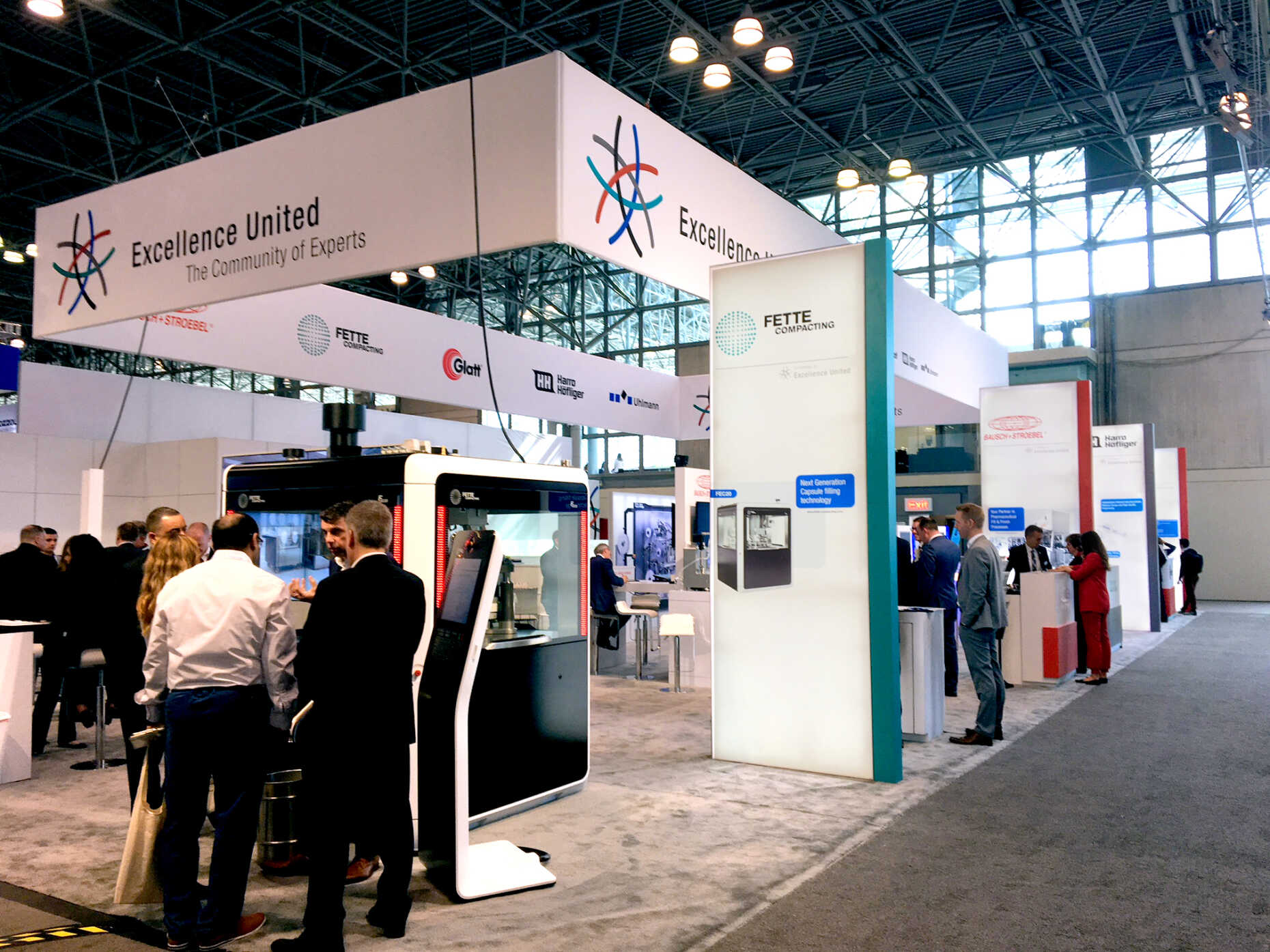 STERIS Life Sciences , exhibited in a 25' x 45' island booth. STERIS Life Sciences is a trusted partner in contamination control. For over 100 years, STERIS has been a global leader and expert in the industries of sterilization, cleaning and infection control.
OPTIMA Packing Group GmbH exhibited in 30' x 40' peninsula booth. Optima with headquarters are in Schwaebisch Hall, Germany, teams with its subsidiaries to design and build packaging machines, filling machines and production lines for pharmaceutical, consumer, nonwovens and life science products – from single standard machines to complete complex turnkey systems.
Elizabeth Companies and DAIICHI JITSUGYO (The DJK Group), shared a 25' x 35' booth. Elizabeth is the world's leading provider of compression technologies and specialty components and services to the pharmaceutical, battery, powdered metal, energy and power, automotive and the metal forming industries. The DJK Group is contributing to the creativity of the global community by building valuable partnerships with industry around the world by offering solutions that combine manufacturing, marketing, and services.
Rommelag exhibited in a 20x20 peninsula. Rommelag ENGINEERING custom designs and builds Blow/Fill/Seal machines for advanced aseptic liquid packaging. We serve the pharmaceutical, healthcare, cosmetic and chemical industries.
Budzar Industries exhibited in a 10x20 inline booth. Budzar Industries an ISO 9001:2015 company has delivered quality and ingenuity in the design, engineering and manufacturing of temperature control systems for the pharmaceutical, biotechnology, medical and chemical industries.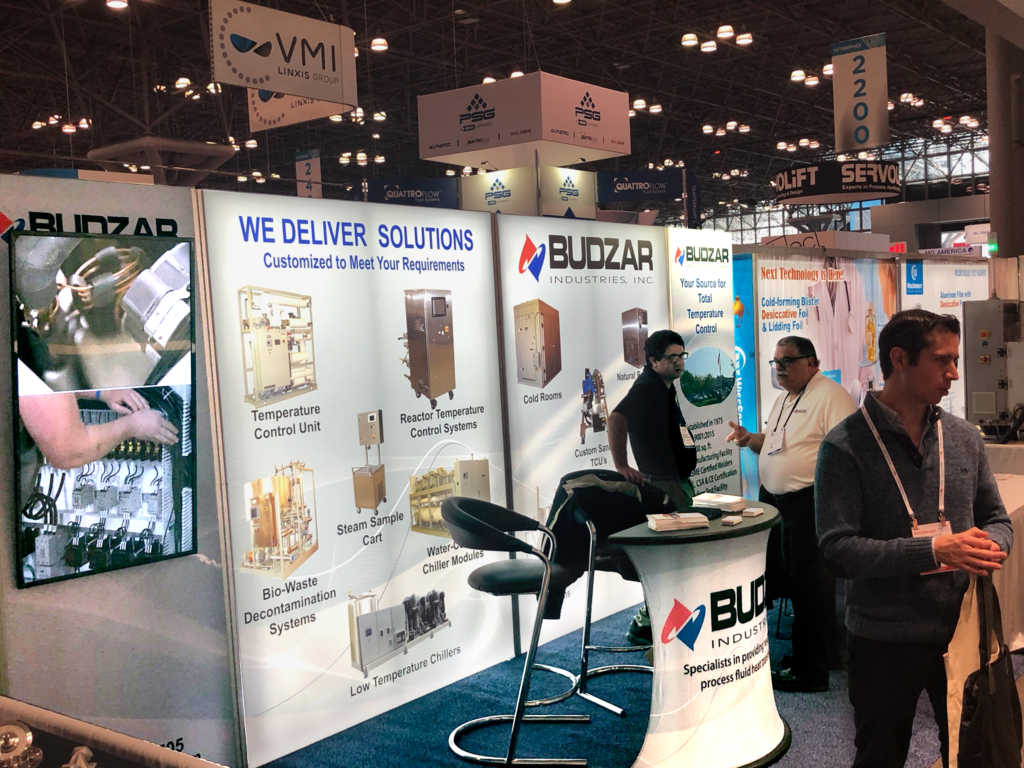 RoviSys exhibited in a 10x10 inline booth. RoviSys is a proven System Integrator focused on customer satisfaction. We utilize a holistic GMP approach providing timely, cost-effective solutions to a wide range of applications using the best technology in automation and information systems.